1WaySolutions in depth experience spans a range of industries including Banking, Finance, Securities & Insurance, Manufacturing, Software Products and Embedded Systems.

The evolving landscape of the Banking, Finance, Securities and Insurance Industries means an ever-changing marketplace, where firms are faced with a whole new set of challenges. This increased complexity, combined with new regulations, the Internet and E-Commerce, are forcing firms to rethink how their IT systems are designed and developed.

Our industry specialists have extensive knowledge of the domains and the technologies required to develop solutions that are tailored to the clients' specific needs.

To succeed in the software industry, companies must use continual technological innovation, anticipate customer needs and reduce time-to-market of their products. Software companies can either partially or fully outsource IT functions, allowing them to concentrate on new product ideas and enhance their strategic position.

1WaySolutions, clients can outsource any part of the process or relinquish the consulting services, from project development to supporting end users.
In order to increase market share, manufacturers must make effective decisions, manage costs, increase productivity, build new products and please customers. In today's competitive environment, manufacturers are looking towards the use of innovative technologies to help them achieve this.

1WaySolutions offers proven methodologies and expertise in delivering a range of applications that address these issues. Our experience enable businesses to streamline all aspects of the business into one, encompassing procurement, manufacturing, distribution, accounting, sales and marketing.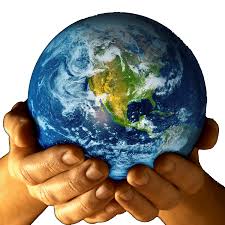 If you have any queries or feedback, we would like to hear from you! Please email us at
contact@1way-solutions.com
IT Development Center
1WaySolutions, Inc ,
1275 Powers Ferry Road,
Suite 210
Marietta,
GA-30067

Office # 1-404-754-8920
...........1-404-862-3350
........... 1-770-980-2038

Fax # 1-678-669-1831
.........